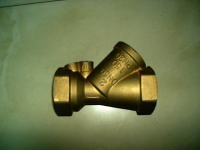 MV-CMF3305
Copper, Brass & Bronze forgings are quality parts, comparing favorably in material integrity, dimensional tolerance and surface finish with products made using other major metalworking processes. As a result of hot working, forged materials have superior density and freedom from flaws. Forming under heat and pressure in precise closed dies produces dimensional accuracy, always repeatable, part to part and lot to lot. Excellent surface finish with a clean lustrous appearance is readily available with copper and brass forgings.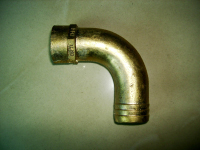 MV-CMF3306
Forgings of Copper, Brass and Bronze alloys offer a number of outstanding advantages over parts produced by other manufacturing processes. These advantages result from the inherent properties of copper and copper alloys plus additional improvements in mechanical and physical properties imparted by the forging process. Multiple coring is offered by GOLDEN-PAL METAL INDUSTRY to reduce costs to Forging and Machining. We also offer fully machined forgings, plating, polishing, powder coating, painting, assembly work, design assistance, and much more. Copper, Brass and Bronze forgings offer the designer unique combinations of properties that other metals cannot match. Alloys can be selected to utilize the following unique characteristics :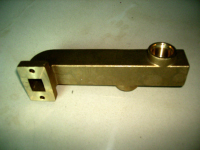 MV-CMF3307
•High electrical and thermal conductivity.
•Superior corrosion resistance.
•High ductility.
•Outstanding machinability.
•Excellent joining and plating characteristics.
•Superior polishing and finishing characteristics.
•Non-magnetic properties.

•Non-sparking characteristics
•Attractive solid colors-not just surface